---
Memorial shots 2022 SSR Cambodia
Nilles Family - UNedited Proofs
Nilles Family CAMBODIA - Dec 2021
Paul and Erin Short History
PSS Japan English Circuit 1 - Class B Aug 9-14, 2021
COLOR Prints available by ErinBurroughPhotography
Black and White PRINTS by ErinBurroughPhotography
Khmer Convention via Zoom August 2, 2020
House in Siem Reap For W.Campbell June 30 2020
Zoom Khmer Assembly May 31, 2020
Katelyn & Hoon May 16, 2020
Borey & Sokhy Engagement Photos
Borey & Sokhy Wedding Photography - Cambodia April 11, 2020 Prime Lending Sales Rally Feb 2020 Event Photography
PL Womans Breakfast Awards Feb 2020
Highland Home Loans Awards Lunch Feb 2020
Prime Lending Sales Rally EDITED TOUCHED UP Head Shots 2020
Prime Lending VIP Meet and Greet Sales Rally 2020
Prime Lending Sales Rally Head Shots UNEDITED PROOFS for Wednesday Feb 5 2020
Prime Lending Sales Rally Head Shots UNEDITED PROOFS for Tuesday Feb 4 2020
Prime Lending Sales Rally Head Shots UNEDITED PROOFS for Monday Feb 3 2020
Lexus Argentina - Staff photos
Buenos Aires and Mendoza, Argentina Nov 2019 - Back Ups
San Sebastian Spain and Lisbon Portugal BACK UP Oct 2019
Meliza Humphrey Unedited Head Shot Proofs
Japan September 2019 Part 2
Ireland August 2019 BackUp
First Choice Ernesto Borunda Unedited PROOFS
Italy - May 2019 back up for work for RB
For David. Book files for Robert Cordoba, Spain Jara & Josue family March 2019
Brian Kostrinsky - head shots James Iley Edited and Unedited Proofs
The Blake Team Prime Lending EDITED files Prime Lending Sales Rally 2019 Event photography
Prime Lending EDITED / RETOUCHED Head Shots Sales Rally 2019
Scotland & Ireland Fall 2018 RB work
Prime Lending Head Shots Sales Rally 2019- Thursday Jan 24 UNEDITED FILES Prime Lending Head Shots Sales Rally 2019- Wednesday Jan 23 UNEDITED FILES
Prime Lending Head Shots Sales Rally 2019- Tuesday Jan 22 UNEDITED FILES
First Choice Elite 2019 Puerto Rico My Kids DDS - Kogut Office photo shoot Oct 2018
The Miller Family Fall 2018
Billingsley Family Grand-kids Fall 2018
Blake, Carly, Birdie and Woods Fall photography OCT 2018
Oldman Team - Edited and Unedited PROOFS Head Shots Oct 2018
First Choice EDITED Head Shots Oct 2018
First Choice Managers Meeting Head Shots - unedited proofs
First Choice Managers Meeting Oct 2018 Hawaii Family Trip Oct 2018
Iceland / Stockholm Lexus Aug 2018
Kurtstian, Monica and Sweet Mika - Oslo Norway July 2018
Stockholm Sweden - July 2018 First Choice PVR Whale Watching by ErinBurroughPhotography / ATV zipline - by Tropical Adv. Photography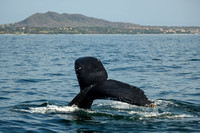 First Choice Elite HEAD SHOTS
PVR First Choice STAFF and extra pics
First Choice Elite Puerto Vallarta Mexico February 2018 Paris and Courchevel Jan Feb 2018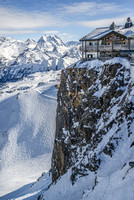 France Lexus Staff folder Jan 2018
Regional Convention - Phnom Penh
Created 27-Dec-17
Modified 27-Dec-17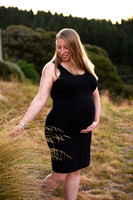 The Farm at Cape Kidnappers STAFF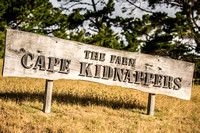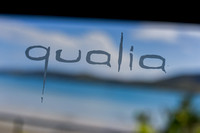 Dailey - Burrough Colorado Fall 2017
Matt, Leila - Addie & Izzie Sept 2017
Bonfoey - Burrough - Christ Family Fall 2017
Blake, Carly, Birdie & Woods - Fall 2017
Angie's big group family photography Fall 2017
The sweet Miller Family Fall 2017
The Samler Family Fall 2017
Flatiron District @ Austin Ranch, Frisco Texas Oct 2017
Royal St. Moritz, Grapevine Texas Westwood Properties Oct 2017
Common Chapel Creek, Frisco Texas Westwood Properties Oct 2017
1st Choice Loans Services Managers Meeting - Dallas Tx Oct 2017
Cool Springs Frisco, Texas Westwood Properties - Oct 2017
Bradley and Team head shots Edited and UNEDITED PROOFS
Dallas Galleria - SMALL PROOFS
MykidsDDS Kogut Office Sept 2017 - Edited and UNedited Proofs
Dallas Galleria Mall - Night Fever Fashion Event- Large Proofs
Africa Trip - Staff photos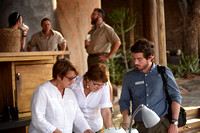 Couple ID for Africa Trip South Africa and Botswana Sept 2017
For Japan Branch - private
The sweet Sutton Family - Simon, Susie, Ellie, Tania and Brodie... July 2017
Villa Ananda - July 2017 Kep, Cambodia
KEP - Unassigned Territory July 2017
Seila - People of Siem Reap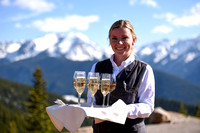 Tom, Sarah, Morgan & Matthew Spring 2017
Paul, Abbey, Collins, Penn Spring 2017
The Flatiron District at Austin Ranch - The Colony, Texas - Property photography
Prime Lending Jeff Lundberg Allen, Texas Team - head shots Edited and PROOFS
First Choice head shots in Aspen May 2017 PROOFS
Primelending P3 Miami 2017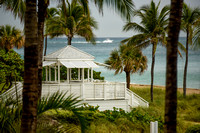 First Choice Elite 2017 Aspen Highland Loans Source Awards Luncheon Jan 2017
Mike & Amy Oldman... couple shots
Mike Matthews - UNedited Proofs Head Shots
HEAD SHOTS -THURS Jan 26th Primelending Sales Rally 2017 UNEDITED PROOFS
HEAD SHOTS -WEDS Jan 25th Primelending Sales Rally 2017 UNEDITED PROOFS
HEAD SHOTS -TUES Jan 24th Primelending Sales Rally 2017 UNEDITED PROOFS
The Oldman Team - Edited and UNedited Proofs
Diane Clark TEAM - Primelending Head Shots Sales Rally Edited files and PROOFS
Primelending Sales Rally Jan 2017 Mi Escuelita PreSchool, Dallas Texas Dec 2016
Galleria photos by Alberto
myKIDSdds Dr. Kogut, Dr. Villasenor & Dr. Glenn December 2016
Matt, Leila, Izzie and Addie DEC 2016
Alanza Brook Property Houston Texas Dec 2016
Todd & Debbie Open House Party
Alison VanGorder and FAMILY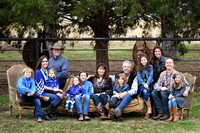 PrimeLending Crescent Hotel Dec 2106
Brian, Andrea, Jaden, Cheyenne, Baya and Fara
Todd and Debbie - Family Photography
Lauren Grad Edited files and proofs
The Dallas Galleria SMALL FILES
Matt, Liz, Halley and Coby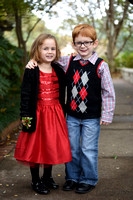 Raleigh House - McKinney Texas
George, Jenny, Paxson and family
Blake, Carly, Birdie and Woods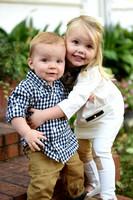 Head Shots from PL Power Producers 2016
EDITED Taylor Model Portfolio
First Choice Elite 2016 Bermuda
Dr Kogut's office April 2016
Matt, Leila and sweet girlies
The Rowsey Family - April 2016
Dr Choate's Office April 2016
Rose Hill Selected Favorites
Rose Hill Lewisville, Texas - Westwood Residential
Model Portfolio - Taylor Unedited proofs
Edited shots for Galleria Dallas
Brandi & Bobby Wedding April 2016
Dallas Galleria Mall UNedited PROOFS April 2016
PrimeLending Power Producer - San Diego 2016 PrimeLending Sales Rally 2016 Event Photography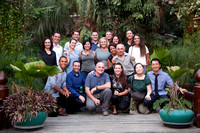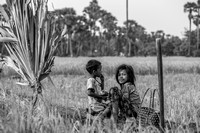 EDITED PL Head Shots Sales Rally 2016
Andrea Knoche - EDITED and Unedited PROOFS
PrimeLending Head Shots Thurs 2/18/16- UNEDITED PROOFS
PrimeLending Head Shots Weds 2/17/16- UNEDITED PROOFS
PrimeLending Head Shots Tuesday 2/16/16 PROOFS
Alex Varela & Team- PROOFS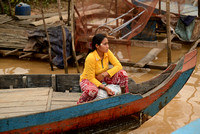 First Choice Architectural Building shots
First Choice HEAD SHOTS in New Jersey Sept 2015
First Choice managers meeting - Sept 2015
Chad & Kacie Choate .. Wedding!
Laurel and family August 2015
Paul and Erin's Farewell Gathering
Lisa Loreto Family photography
Primelending Corporate Head Shots AUGUST 2015 Primelending Corporate Head Shots JULY 2015
Dr Choate's Office Head Shots July 2015
Greg Lambert Unedited PROOFS
for Maggie Threlkeld PROOFS
Cool Springs at Frisco Bridges
PrimeLending Head Shots JUNE 2015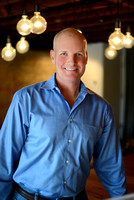 Pioneer Service School July 6-11 2015
Austin & Katelyn ... ENGAGED!
Joe Baio - First Choice UNedited PROOFS
Paul, Abbey & super cuties Collins & Penn
Gateway Cedars - Model Apartments
Gateway Cedars, Forney Texas June 2015
Greg & Angela and sweet kiddos June 2015
Kathleen & Keith Cargill Celebrate Terry Chung - First Choice June 2015
Dr Kogut MyKidsDDS.com - Head Shots
Dr Villaseñor, Dr Glenn and Employee Head Shots My Kids DDS Edited and proofs
First Choice Elite Trip - Miami June 2015
Emerson at Market Square, Frisco Tx INTERIORS
Preston & Haley.. the lovebirds wed!
Matt, Leila, Izzie & Addie May 2015
Chiapas Int WWGH Luncheon Belo Mansion May 2015
Dr Kogut, Dr Villaseñor, Dr Glenn & Dr Pollan - My Kids DDS
Lucrecia Waggoner LAURA RATHE FINE ART
Mike Matthews PL Head Shots
PrimeLending May 2015 Head Shots
Bravo Entertainment - Debbie Meyers
Alex, Vianey & sweet Matteo and family...
Galleria Dallas Partner Card Kick Off event
Preston & Haley.. engaged!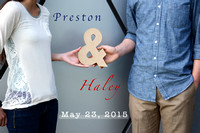 Emmitt Smith Charity Event PrimeLending Sponsor Gala May 2015
Special Khmer Meeting MAY 2015
Mike Oldman FINALS and proofs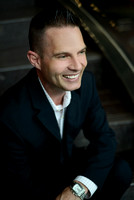 Emerson - Management's Top Photos
Rick & Betty Hart and family....
Brandi Addison and sweet kiddos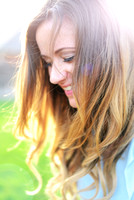 Galleria Storefronts SMALL files
Galleria Dallas Storefronts RUSH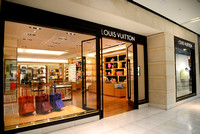 Marjorie & Allen... engagement celebration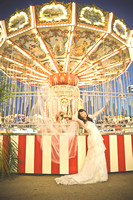 Galleria Marketing - Beauty Live Event
Dr Theo Ross for Book Publishing
Dickens Family Photography
Billingsley Spring Music Bash
The Karin Language Class - DFW
Cali Bonfoey New Braunfels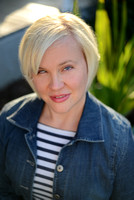 George, Lindsay and cutie Davis Billingsley
Will & Hannah- Proposal Engagment Dallas Arboretum March 6th 2015
Reina & Jose ... Engaged - White Rock Lake
PrimeLending Sales Rally Omni Hotel Dallas Texas Feb 2015
PrimeLending Head Shots Sales Rally Feb 2015- group needs to pick ONE file to be photoshopped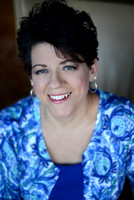 PrimeLending Head Shots at Sales Rally Feb 2015 Dallas Omni
Roseanna's Retirement Party 111Forks Jan 2015 - PrimeLending
Galleria Mall Marketing Shot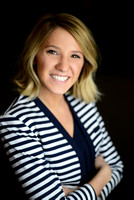 Chiapas International Tea Dec 2014
The French Room Luncheon Dec 2014
PrimeLending The Crescent Hotel Dec 2014
PrimeLending Head shots DEC 2014
Lucy Billingsley Dec 2014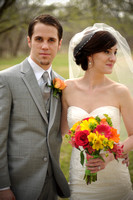 Jessica & Josh ... Wedding Azle, Tx
Matt, Katie & Sweet Charlie
Rosie & Matt... Engagment Party 2014
PrimeLending Event with Emmit Smith - Dec 2014
Matt, Leila, Izzie & Addie Fall, 2014
The Awesome VanGorder Family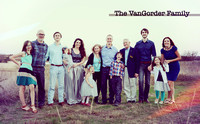 The Adorable Shores Family
Chiapas International Gala 2014
Sharon's honorary Luncheon Dallas Country Club
PrimeLending Head Shots at Hilton Nov 2014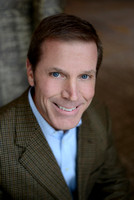 Mi Escuelita Gala Nov 2014 - 2nd shooter
Book Publishing Project Photos EDITED RETOUCHED
PrimeLending Nov Head Shots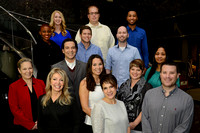 PrimeLending 9 for 90 Charity Event Oct 2014
Bill, Emily, Reese & Beck Miller
The Guy Family.. Fall 2014 UNtouched Proofs
Jenna & Mark Wed Oct 2014
Lucy - Cows / Park Oct 2014
Sweet Anderson (Birdie) Oct 2014
PrimeLending Oct Head Shots 2014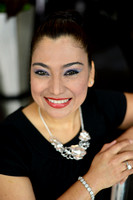 Sweetie Ari at the Texas State Fair - Fall 2014
PrimeLending Branch Standard Office - Donna Steen
Khmer Language Class Photos
Brandon, Jennifer & Family...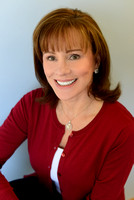 Jennifer Whaley Head Shots
PrimeLending August 2014 Head Shots
Galleria Desserts August 2014
Crow Grounds and Trees for Lucy
MC head shots UNtouched Proofs AUG 2014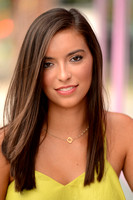 Galleria Runway Shows August 2014
1st Choice and Other Head Shots Aug 2014
Austin Ranch Phase 1-3 Marketing shots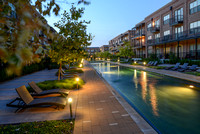 Austin Ranch Westwood BEFORE construction shots July 2014
Thomas, Lindsay, Trip & Reynolds
Indigo Sky Casino & Hotel
EB's International Convention Photos
Denton Evening Show Family PrimeLending June 2014 head shots
Bailey - Grad Pics UNtouched Proofs
Ken & Kathy - 40th Anniversary Party! NB
Marcus, Amy, Kendall & Sweet Cole...
Matt, Leila, Addie & Izzie
Bonfoeys Turn 40 Years together...
Georgiann, Cathy, Ladona & Mary - Sisters Reunion
Chiapas Int Woman Who Give Hope Luncheon May 2014
Brittney Bridals - UNtouched Proofs
Aaron & beautiful Sera.. Wed
Berry & Brent rehearsal dinner
Beautiful Kristy Bridal FINALS
Billingsley Cypress Waters Reception
Spain & Portugal May 2014 Corporate Trip
Christensen Wealth Management Group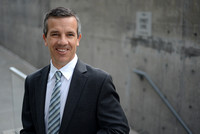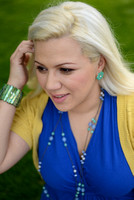 PrimeLending Head Shots April 2014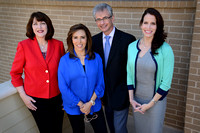 Lucrecia ART FINAL FOLDER
Regin ... Senior photos PROOFS
Brittney & Mitch engaged... top 25
PrimeLending for D Magazine Group and Head shots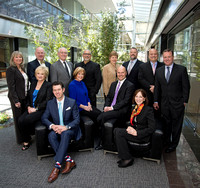 Scott Stockburger Head Shots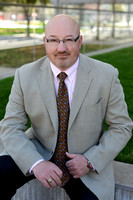 Brittney & Mitch.. engaged!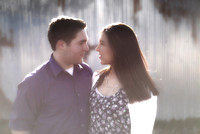 First Choice Pelican Hill 2014 California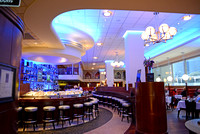 Our Angora House for sale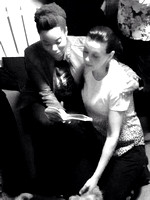 Jaxon & Gavin - Sweet Boys
Galleria Mall Marketing Ad Shots Feb 2014
Sharon & Ed Wedding Book Project files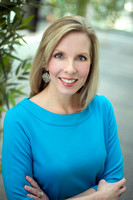 Lindsay Billingsley Baby Shower!
1st Choice Head Shot Jan 2014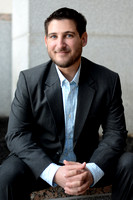 Elizabeth & Rio.. moments of wed
Ocean Prime PrimeLending Event Dec 2013 Anita & SuSu's Ladies Luncheon
Lucy Billingsley Party 2013
George & Lindsay House Warming Party 2013
Lucy & Tom Burns with Twins
Windsor Senior Living Customer appreciation 2013
FINAL STEEN WEDDING FILES
Blake, Carly & sweet Anderson
PrimeLending solo Head Shot Nov 2013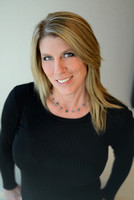 Pretty Rosie & cutie Gabriel
Kitchen Wares on the Square Website Photo Shoot
Burns / Billingsley Twins
DONNA SELECTED wedding photos
Jessica & Michael 1st Choice Team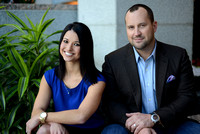 McCormick Group Primelending
Chad, Shelley, Kennedy and Puppies
Dr. Kogut - Villasenor - Glenn's Office Nov 2013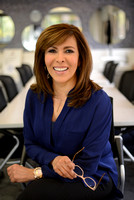 Chiapas International Gala Nov 2013
1st Choice Loans Head Shots Nov 2013
Lori Priest and Family Fall 2013
Dr. Alex, Isabella & Sophia
Andrew, Krista & Baby James
Pretty Juanita & Sweet Baby Nathan Cole
PrimeLending Head Shots for Magazine 2013
First Choice Head Shots 2013
Kathleen & Bob Unite... Pony Creek Ranch
The Mansion on Turtle Creek
Kara & Chance .. engaged!
Philip & Melody 40 years of marriage
First Choice Loan Services Head Shots Oct 2013
John Wise & Veronica Cramer Head Shots
PrimeLending Janine Becker Head Shots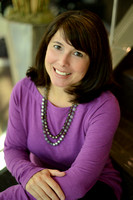 Kitchen Wares on the Square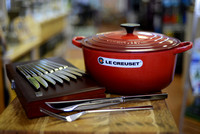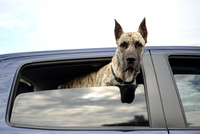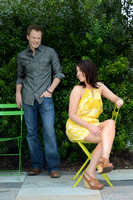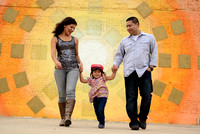 PrimeLending Head shots Sept/Oct 2013 Corporate and lifestyle head shots
Anita and Truman Arnold family photography
PrimeLending Underwriters Reception Sept 2013
White Rock Lake for Dr. Eastburn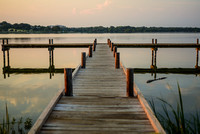 The Mansion on Turtle Creek Rosewood Revealing
Carly's Baby Shower @ Mrs Crows home
Lindsay & George Summer Bash
DC 2013 Photography assignment
Head Shots Primelending August 1st 2013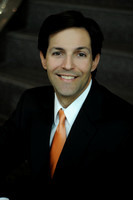 Dr Choate and wonderful staff
PrimeLending July 9th Head Shots
James & Elizabeth Unite..
Marfa .. Jill & Jeff Rehearsal Night
Mariela & Issac.. Wedding!
Bonnie & David... lovely wedding
Primelending Power Producer 2013 California Margaret Crow Celebration
Chiapas International WWGH Luncheon
PrimeLending Closers Reception May 2013
Simon, Nancy and the sweet girls
PrimeLending HeadShots May 2013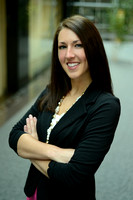 Kogut, Villaseñor & Glenn Dentistry!
Bonnie & David .. engaged
Hadleigh's family for Mag
Kelli & Aaron .. Rockport, Tx
Mariela & Issac .. engaged
Nathan & Abbey ..and their amazing wedding
Billinger Family Photo Shoot for PL magazine
PrimeLending Head Shots April 2013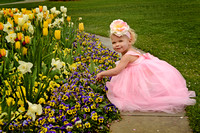 Carrie Holland Interior Designs- Final Files
Hadleighs Slippers- Edited and all PROOFS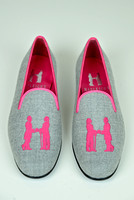 Bruce, Denise & the beloved Sam
Joshua, Rani & Frank FINAL HEAD SHOTS
Westley & Princella... Wed
StarKidsDentist.com Dr. Barrie Choate
Roxy & Brad, meant to be..
Rebecca & Moses.. Beautiful Wedding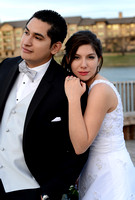 Rebecca Bridal Rush Untouched
Food photography examples
The Daily Family- New Braunfels, Tx
Nathan & Abbey ... engaged and in love
Lucrecia Waggoner Gallery
Gloria Price PrimeLending team
Andrea with The Mansion on Turtle Creek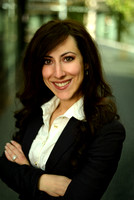 Mark & Cary with Family for Primelending magazine
Carrie Holland Interior Design
Primelending for Spring Magazine Issue
PrimeLending Head Shots Sales Rally
Prime Lending Jan 16 2013 Sales Rally
LeadingAge Texas Conference Manager's Dinner- PrimeLending Mrs Crow's Chiapas Int. Winter Tea Benefit
Raquel & Thomas... downtown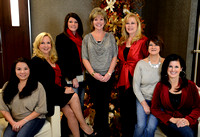 Lisette & Lee... Wedding Photography
Cindy - head shots PROOFS untouched
Half Shells Food photography
Chiapas International Perot Museum Gala Dec 2012
TheArnold25YearAnniversary backup proofs for the Arnolds
Matt & Lori and Family...
Michelle, Becky, Hunter and team
Corporate head shots and lifestyle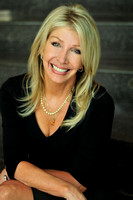 PrimeLending for Magazine
Allison, Jen, Velma and Family !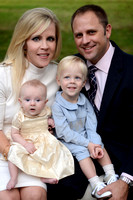 PROOFS For Cindy's Family
Kasy & Clay SECOND SHOOTER FOLDER
Dylan & Alexis going away par-ta!
Rhett, Catie & Tammi for Magazine
Aaron, Brandy and family!
Skip, Kate, Reese & sweet Beau
Matt Jennifer Jake BEST OF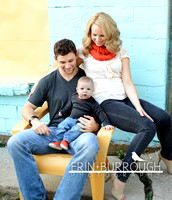 Kristen and Paul .. Gruene, Tx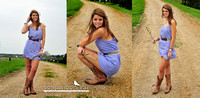 Princella & Westley Engaged!
Jessica & Brian EXTRAS second shooter
Lisette and Lee .. engaged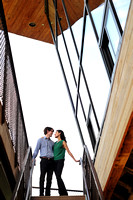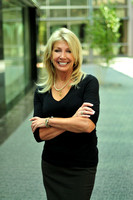 Mi Escuelita Gala SECOND SHOOTERS
Montoya Family Photo Shoot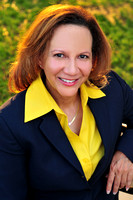 Hawaiian B&B estate Photography
Half Shells Restaurant / Frisco
Christensen Wealth Management
Sweeties- Meagan & Gracie
Jessica & Brian ... Hill Country Wedding!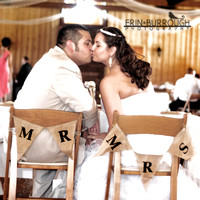 Cherry solo head shots PROOFS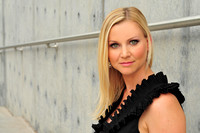 Benina, Jason & the boys!
PrimeLending Corporate Shots- Take 3
Shelly & Matt Wedding - Rockwall, Tx
RBC Denton Assembly Assessment
PrimeLending Corporate Head Shots Round 2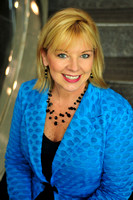 Jennifer & Philip - Baby Washburn day! White Rock Lake
Alison Solomon Head Shots
Kasy & Clay.. engaged!- Fort Worth Stockyards
Amanda & Eric .. engaged!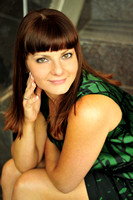 PrimeLending Corporate Head Shots
Chad & Lauren... love united- Austin, Tx
Mi Escuelita Grads of 2012!
Ryan & Tiffany Wedding! Southlake, Tx
Shelley & pretty Kennedy Downtown Dallas
Hadleighs on Turtle Creek
Danna & Ryan Wedding Dripping Springs, Texas
Chiapas International Luncheon May 2012
Dailey/Burrough family trip
Lauren Bridal... White Rock Lake
Gable & Ed with the beautiful girlies Highland Park
Tiffany Bridal Fort Worth
Ashley & Jeff Wedding Plano, Tx
Unassigned Territory Childress Texas April 2012 AND Memorial 2012 White Rock
Holly & John, Paige's cuties
Robbie Vaughn for Hadleigh's
mykidsdds.com Dr. Kogut's office
Carla & Jeff's Beautiful Wedding!
Daryl, Vanessa & Family Gruene, Tx
Mazza Family New Braunfels
Allison Grad photos Gruene, Texas
Andria, Michael & Family New Braunfels
San Antonio Hearing Centers
The beautiful Atlanta Twins
Lucrecia Waggoner Gallery Photography
Rosie Jan 2012 Event Photos
New Mexico Personal Trip & Meg Kyle with others Christina & Aaron Wedding
Billingsley Co Head Shots FOLDER 2
Billingsley Head Shots Jan 2012
Chad & Shelley with Family
Carla & Whitney Family...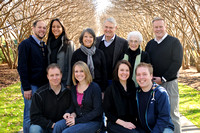 KitchenWares on the Square - McKinney Tx
Austin Ranch Resident Party
Chiapas International Winter Tea Benefit
Colombo Family Sneak Peak / PROOFS
Billingsley Co Kimberly Corporate Head Shots PROOFS
Montoya Family Sneak Peak
GLE Raytheon Company Party
Corporate and Lifestyle Examples
Hadleigh & GG PROOFS Nov 2011
Mi Escuelita Appreciation Night
Chiapas International Dinner and Gala 2011
Michelle Bridal at the Mansion
Mi Escuelita Preschool Fall Fest
Belmont Photo Shoot FOLDER 4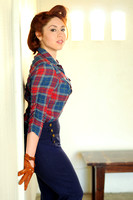 TWC Stonebriar Tournament
Paul and Erin's 10 Year Anniversary Trip
Erin's personal Family files Chiapas Jr Committee Divot Dash
Christina & Aaron Engaged!!
George & Lindsay Engagement Party
Tigerlily Salon Atlanta GA
Karen & Sylvester Wedding ALL PHOTOS
Chiapas Int Tea May 21 2011
Child Brain Foundation POLO Match 4-15-2011
Calypso St. Barth Store Photography
Chiapas Int Luncheon April 2011
Ericha & Frank... engaged!
Screen Door Food Photography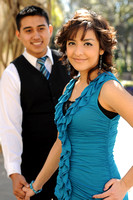 Jorge's & Fedora OAP Food Photography
One Arts Plaza / Thompson & Knight / Billingsley Co Lobby Photography
Nick & Crystal Wedding / Personal photos
Eb's personal photos NM trip & Nick Cry Eng Party
Mindy & Brett Wedding ALL Photos
Diane & Brad Miller Family Photos Dec 2010
Mindy & Brett Wedding SNEAK PEEK!
Thrash Family Grandchildren
Chiapas International Dinner Dec 2010
Hadleigh's Client Party 2010
Meaghan Kyle Wedding Party
Lucercia Daniel Isabella on the Ranch
Goldthwaite Music Festival 2010
OAP Fall Block Party 2010
Crystal Miller Personal Shower Oct 2010 Annika, Dennis, Nile's Family Event
Mi Escuelita Dinner Fundraiser
Colorado Family Trip 2010
Chiapas Project International Luncheon "Woman Who Give Hope"
Candy & Jeff .. Plus Chili!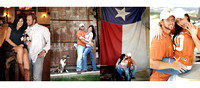 Kimberly & Mike Wedding LAST FOLDER
Cindy & David Wedding LAST FOLDER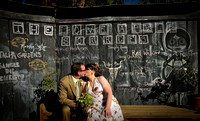 Cindy & David Wedding Ceremony FOLDER 2
Kimberly Mike Wedding FOLDER 2
Cindy & David Wedding Rehearsal FOLDER 1
Kim Mike Wedding FOLDER 1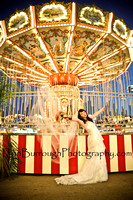 eb Photography Slide Show
Cindy & David NM Wedding Sneak Peak
Ashley & Chris Wedding FOLDER 4
Ashley & Chris Wedding FOLDER 3
Austin Ranch for Westwood ordering and viewing
Chiapas International / Hockaday Tea Mothers, Daughters & Friends May 15th 2010
Ashley & Chris Wedding FOLDER 2
Created 15-May-10
Modified 15-May-10
Ashley & Chris Wedding FOLDER 1
AFW Designing With A Vision 2010 FOLDER 3
AFB Designing With A Vision 2010 FOLDER 2
Polo Child Brain Foundation Folder 3 2010
Polo Child Brain Foundation Folder 2 2010
Polo Child Brain Foundation Folder 1 2010
AFB Designing With A Vision 2010 folder 1
OAP Block Party April 18th 2010
Sam Travis WEDDING folders 3 and 4
Sam Travis Wedding FOLDER 2
Sam and Travis WEDDING folder 1
Chiapas Announcement Party for Divot Dash 2010
Sydney and Martin Wedding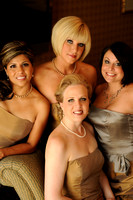 JAN 1 2010 BURROUGH party EB"S CAMERA photos
Jan 1 2010 Burrough Party BROCK's Camera pics
Rachellee Kevin and Mad Jones
Bonnie and Caleb Wedding ALL photos
Kelli Dave Wedding Folder 3
kelli Dave Wedding FOLDER 2
Bonnie and Caleb Engagement
Kelli and Dave Wedding FOLDER 1
The Chiapas Project Belo Mansion Fall Dinner
Leah's Shower by eb photography.
Titsworth Family FOLDER 2
Emily & Josh Bratz Wedding 3
Emily & Josh Bratz Wedding 2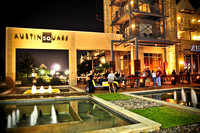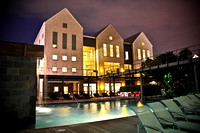 Emily & Josh Bratz Wedding 1
David, Lauren & MJ "Summer 2009"
Amber and Mike Massey 10th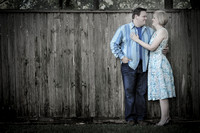 Elements of a Champion Golf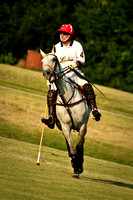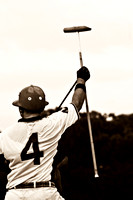 Lucchese POLO Match June 28th
Bonfoey 35th Anniversary Party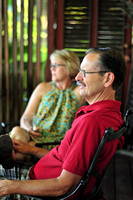 NEW PHOTOS Chiapas Project POLO Event FOLDER 2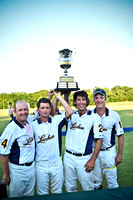 Chiapas Project POLO Event 5-31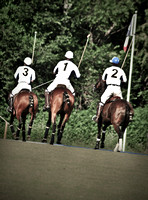 Chiapas Project Nasher Event 2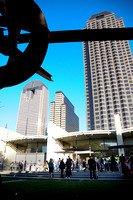 Emily and Josh Engagement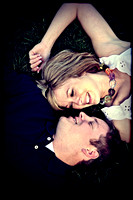 Chiapas Project Nasher Event 1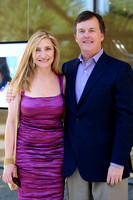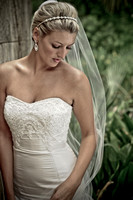 Chiapas Project Victory 4-15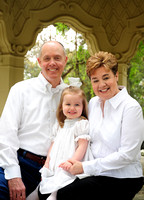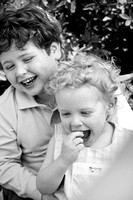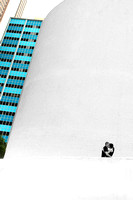 Jennifer and Phillip Wedding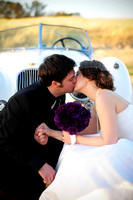 Crow Service and Reception Monica and Jonathan's Wedding
Created 30-Sep-08
Modified 30-Sep-08
Brittney and Ricky's Wedding
Created 29-Sep-08
Modified 29-Sep-08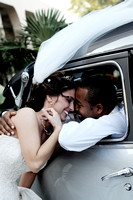 ---
© ErinBurroughPhotography.com